Barca not back yet as Xavi prepares for 'best Man Utd in recent years'
Barca not back yet as Xavi prepares for 'best Man Utd in recent years'
3 months ago by Score Titans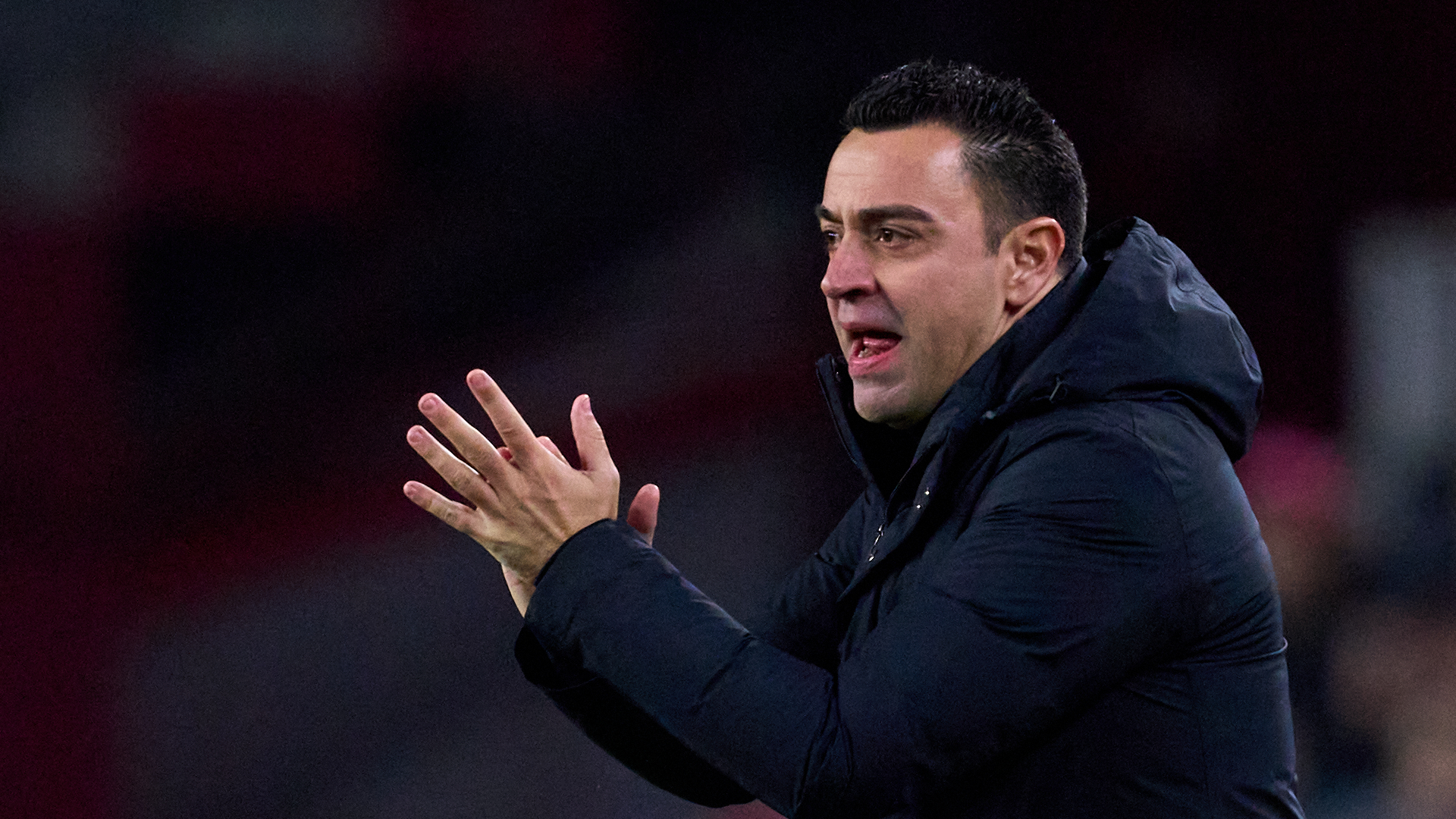 Xavi challenged Barcelona to match "the best [Manchester] United in recent years" on Thursday and show they too are ready to be contenders again.
Barca and United, who drew 2-2 at Camp Nou in last week's first leg, are two of Europe's biggest clubs but are meeting in a Europa League knockout round play-off.
For both, however, there is optimism they may be able to return to former glories in the near future.
United will follow up the match at Old Trafford by playing for their first trophy in six years in the EFL Cup final, while a Premier League title may also yet be within reach.
Barca are eight points clear at the top of LaLiga, meanwhile, but coach Xavi believes their display at United will go a long way to proving their credentials.
"First of all, it's a very difficult match," he said. "At the moment, Manchester United is one of the best teams in Europe, the best United in recent years, and they're showing it.
"It's a good job by [Erik] Ten Hag. They have mentality, rhythm, passion, they showed it at Camp Nou, and we have to match them.
"We have to have personality and a lot of intensity, as well as the mentality of beating a big team in Europe. It's the perfect scene.
"United can say that they are back, but it is the stage to show that Barca can also compete.
"We'll see tomorrow if we've changed [since exiting the Champions League]. We'll see if we're up to the Europa League; we weren't [up to it] in the Champions League.
"We competed very well at home, but we cannot say that we are back, not at the moment. Tomorrow is an opportunity to do it."
Jules Kounde also appeared before the media and was asked if Barca, who lost three Champions League group games but have been beaten only once in LaLiga, feel more pressure playing in Europe.
"Yes," he replied, "but we all like it. It's positive pressure, everyone likes it. I have a lot of confidence in the team."
Xavi is prepared to take on that burden, adding: "I tell them the pressure is for me as a coach.
"I would give anything to play this game. Everyone would want to play in this environment. But I tell them to be calm and control their emotions."