Djokovic unsure on Indian Wells, Miami Open participation
Djokovic unsure on Indian Wells, Miami Open participation
3 months ago by Score Titans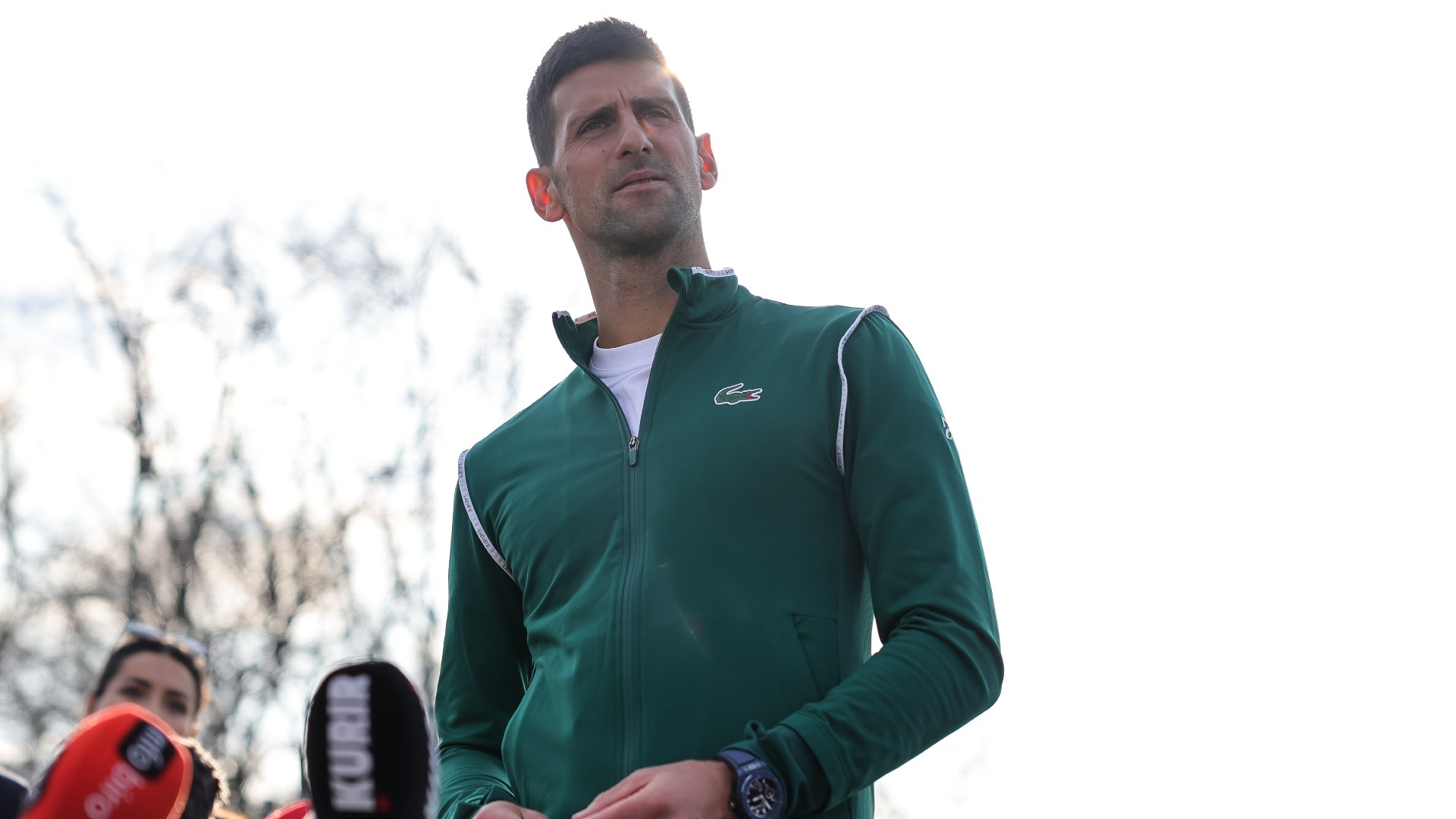 Novak Djokovic says his participation at the Indian Wells Open and Miami Open is "out of his control".
Djokovic, who last month won the Australian Open to move level with Rafael Nadal on 22 grand slam titles, has not played since claiming the title in Melbourne.
The world number one was nursing a hamstring issue throughout the season's first major, but he confirmed at a press conference in Belgrade on Wednesday that he will return to action at the Dubai Tennis Championships next week.
Djokovic could not compete in the United States last season due to his COVID-19 vaccination status, though his brother Djordje has claimed the 35-year-old has applied for a "special permit" to enter the country.
He has received clearance from the tournament organisers to play at the two Masters 1000 events at Indian Wells and in Miami but now faces a wait to find out if the U.S. government will grant him entry.
"The process for that has started. It is out of my control now," Djokovic said.
"I'd love to play and I'm glad I received the approval of directors in Miami and Indian Wells. I hope the decision makers will give the approval."
On his progress on the injury front, Djokovic explained: "As for the injury I sustained at the Australian Open, it's healed, but I'm not 100 per cent yet.
"Things are looking very good. As a team, we made the decision to go to Dubai."
Djokovic has won the Dubai Tennis Championships five times, though the last of those titles came in 2020.
He was knocked out by Jiri Vesely in the quarter-finals last year.
Djokovic this week tied Steffi Graf on 377 weeks spent as world number one.
The outright record is set to become his next week, with Carlos Alcaraz unable to surpass him even if the young Spaniard wins the Rio Open.