Inzaghi 'regrets' Inter only taking 1-0 lead to Porto
Inzaghi 'regrets' Inter only taking 1-0 lead to Porto
3 months ago by Score Titans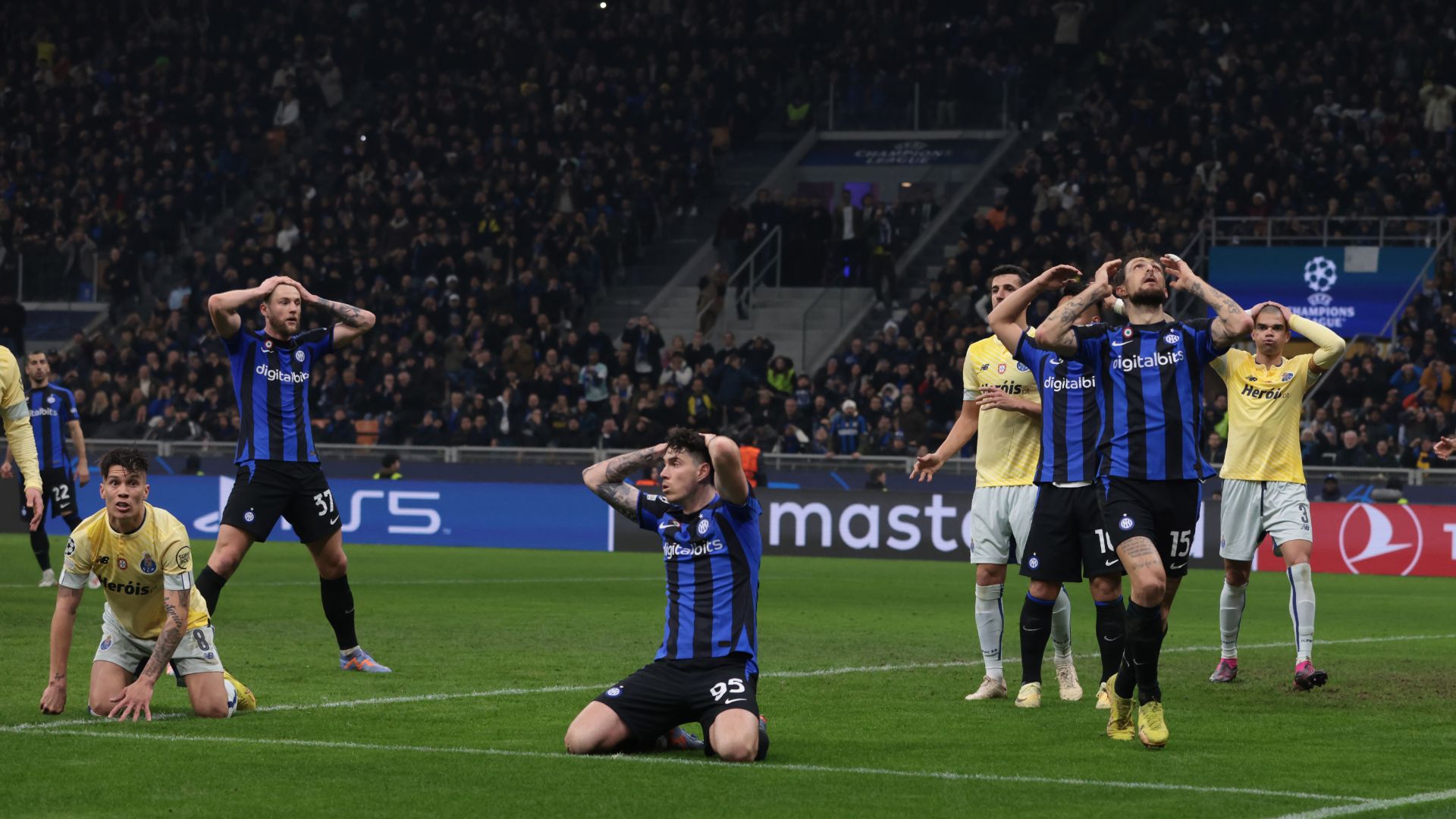 Simone Inzaghi could not hide his frustration at Inter Milan only building a 1-0 lead to take to Porto for the second leg of their Champions League last-16 tie.
Inter were slender victors in San Siro on Wednesday thanks to Romelu Lukaku's late winner, the Belgian scoring for the second game running after not previously netting for the club since before the World Cup.
Lukaku's goal came as a huge relief to Inter, who otherwise looked destined to be held to a 0-0 draw that would have arguably made Porto favourites to progress to the quarter-finals.
Inter had chances to open the scoring before Lukaku's strike, with Lautaro Martinez and Alessandro Bastoni spurning great opportunities in the first half.
There was also an opportunity just after Lukaku's second-half introduction where he almost teed up strike partner Martinez, but the Argentinian could not reach the low cross.
Inzaghi generally appeared satisfied, but his frustration was also obvious.
"We played an excellent game against a physical and technical opponent, an excellent team," he told Prime Video. "There is regret because we had situations in the first half.
"In the second half the changes helped us. We wanted something more, but we are satisfied because we played a great match.
"[Marcelo] Brozovic and Lukaku entered very well, [Denzel] Dumfries and [Robin] Gosens too. I need everyone because it's not easy to play matches like this.
"In the first half we had to be quicker to pass the ball, we had to build better and quicker. Porto attacked us ferociously, but we had to pick up the pace and we deserved the lead straight away in the first half."
Edin Dzeko was the one to make way for Lukaku, and the Bosnian forward reacted angrily to being withdrawn.
Inzaghi refused to blow the situation out of proportion, however.
"I was expecting this question," Inzaghi told reporters with a laugh. "I too got angry when I went off the pitch in these matches, but it was enough for me to see him jump up after Lukaku's goal.
"These are things that happen on the pitch for the adrenaline of these evenings, let's not forget that in these 18 months with Inter, Dzeko has done a lot."
The two sides will tussle again on March 14 at the Dragao, and while Inzaghi acknowledged Inter do have the edge, he was keen to impress on his players that they have a long way to go yet.
"Yes, you said it correctly, we have a slight advantage, which we will try to make count," he continued.
"We faced a strong, physical team, who are used to playing this round in very important competitions.
"The first half was 0-0, then we stretched out a bit for the desire to bring it home. We risked on that one occasion where [Milan] Skriniar and [Andre] Onana were very good [to deny Porto a goal], then we closed it out well with the four substitutions that came in at their best.
"Applause to the team, but it's only the first leg."