Man Utd performance at Camp Nou highlighted how Ten Hag has transformed their mentality
Man Utd performance at Camp Nou highlighted how Ten Hag has transformed their mentality
3 months ago by Score Titans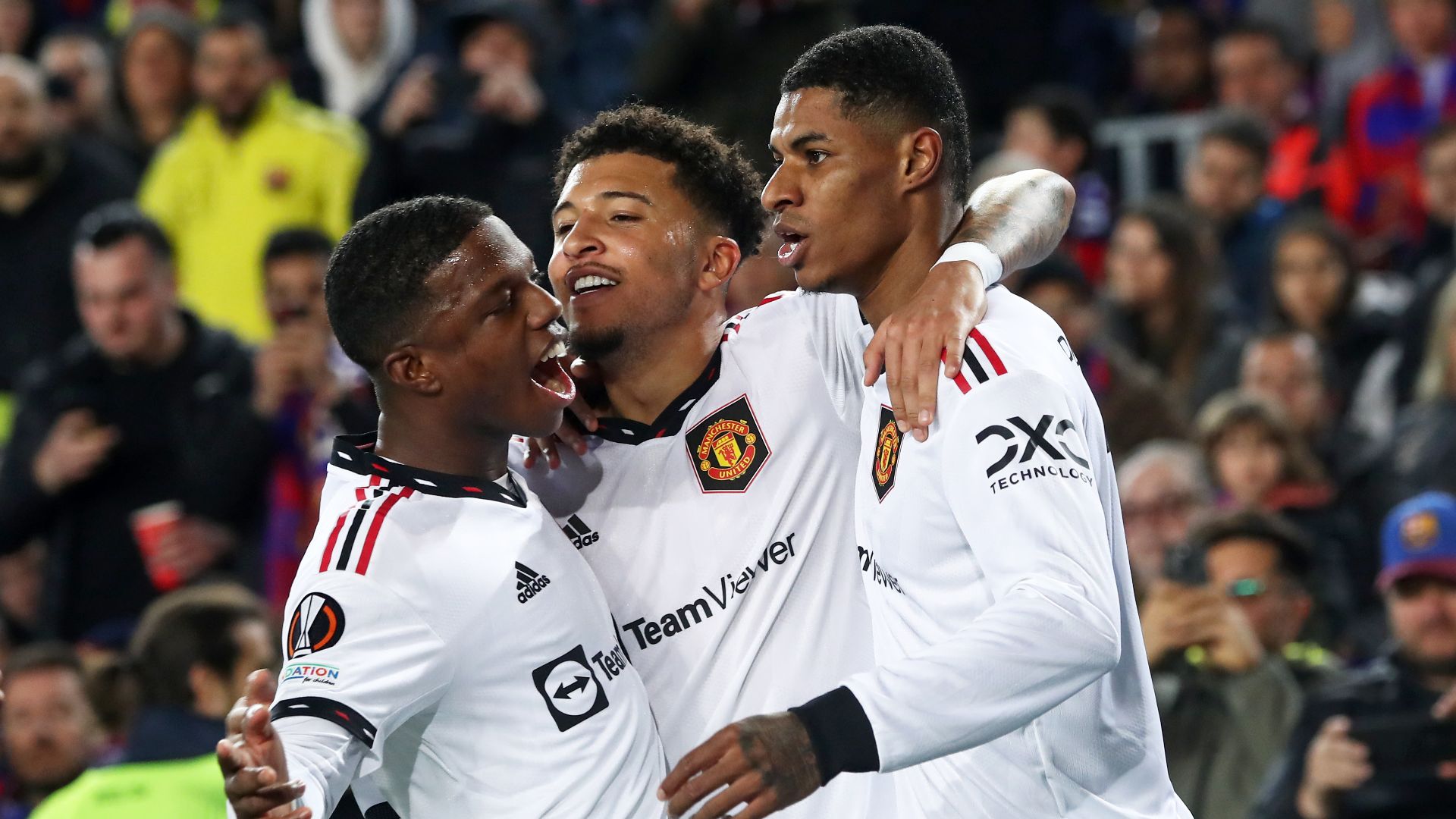 A lot's been said and written about the various ways Erik ten Hag has changed Manchester United's trajectory since his appointment last April.
His signings have made an impact; he's started to build an identity; players appear to be improving; he's getting results on the pitch.
But beyond those areas, last week's 2-2 draw with Barcelona at Camp Nou in the Europa League felt like an example of how much Ten Hag has changed the attitude of the club already.
It was a significant departure from what most fans – of United or otherwise – have come to expect from away games in European knockout ties against the biggest clubs on the continent.
Unless you support say Bayern Munich, Real Madrid, Manchester City or even Barca, there's a degree of acceptance that your team is going to spend much of the game under pressure when you face one of Europe's behemoths away from home.
This won't be lost on United fans. Even before the departure of the peerless Alex Ferguson in 2013, they would often set up with a view to halting the opponent rather than outplaying them, hence the importance of hard-working players like Park Ji-sung and Darren Fletcher.
In more recent years, Ole Gunnar Solskjaer's use of counter-attacking tactics brought mixed results. While they helped the shock 2019 Champions League elimination of Paris Saint-Germain in one of the competition's most remarkable comebacks ever, United were then comfortably seen off by Barca 4-0 on aggregate in the next round.
Jose Mourinho's United were similarly pragmatic even though they never really came up against that same standard of opposition in Europe. His only Champions League knockout tie in charge of United was against Sevilla, who knocked the Red Devils out in the round of 16.
Of course, appearing to display something of an inferiority complex away from home isn't anything new, and it's certainly not specific to European competition – United have produced many performances some might perceive to be "negative" domestically in the past 10 years or so.
Either way, the manner of their display at Camp Nou was undoubtedly a refreshing change of pace.
United were the more dangerous and more competent side for long stretches of the game. Sure, Barca had the majority of the ball, as you'd expect, but Ten Hag's men seemed to have more purpose and direction when they had it.
They managed 18 shots last week at Camp Nou. Since the start of the 2003-04 season, United have only had more attempts away from Old Trafford in a European knockout game four times – those occasions were against Schalke, LASK, Sevilla and Copenhagen.
It bears mentioning that Barca had the same amount of shots, so this wasn't about United being dominant per se, rather having the attitude, belief and mentality to go to Camp Nou and not just assume the role of the proverbial lamb to the slaughter.
When facing Barca, you accept they will have a greater share of the ball, and generally speaking that brings shots, chances. But United were able to hurt their hosts without needing to control possession.
Their shots were worth 2.2 expected goals (xG) to Barca's 1.1. In the time that this data is available (since 2013-14),United have only recorded more xG in European knockout games away from Old Trafford seven times.
Again, these opponents were sides like Granada, Anderlecht, LASK and Copenhagen. Granted, their 2.1 away to PSG in 2019 looks good on paper, but Marcus Rashford's crucial penalty obviously accounts for a massive chunk of that, and United only managed five shots on that occasion. It was smash and grab.
United's high xG at Camp Nou was partly linked to their high number of touches (32) in the Barca box. Opta data in this metric goes back as far as the 2006-07 season, and since then they have only had more touches in the opposition's area four times in European knockout games away from Old Trafford.
Those were recorded against Villarreal, Sevilla, Schalke and Copenhagen.
Of course, trying to determine which of United's opponents have been of a similar standard to this current Barca side is subjective. Similarly, it's fair to ask how good Xavi's team actually are. But you could argue that, in the time this metric has been recorded, United never had more than 19 touches in the area of opponents at the level of Barca when not at Old Trafford.
In the 2008 final against Chelsea, United had 19. Away to Real Madrid in February 2013, they had 17. At Camp Nou in April 2019, they managed 12. The only club of a comparable stature to Barca against whom the Red Devils have broken that 20-touch barrier was Milan in March 2021, but that Rossoneri side wasn't a particularly impressive team; this Barca side is currently eight points clear of the Real Madrid team that pulverised Liverpool at Anfield earlier this week.
While United were slightly disappointed not to beat Barca last week, it was still possibly their most impressive performance in Europe for well over a decade.
They were positive, purposeful and generally threatening. There was no sign of fear or intimidation.
There were few negative aspects of the performance, and so in a way it perfectly encapsulated Ten Hag's tenure so far. The Dutchman's United had already played well against – and beaten – good teams, but being the better side at Camp Nou against Barcelona is a bit different.
Four trophies are still technically up for grabs for United this term. While a quadruple is surely beyond them, another positive performance – and result – at Old Trafford on Thursday will be the biggest statement of ambition and progress yet for Ten Hag.